Wednesday marked the first annual at my school: a "Community Day of Learning: Race and Ethnicity at Bryn Mawr College and Beyond." After months of campus discussions on race, but no action, a series of unfortunate events involving two students hanging a Confederate Flag and drawing a Dixie Line in concurrent with the Ferguson unrest sparked outrage on campus and a renewed demand for changes Many colleges and universities also have diversity education and training programs, some required for freshmen and some optional. Bryn Mawr had neither. On the Community Day of Learning, all classes were cancelled and two workshop slots were scheduled with over 40 different choices of workshops led by faculty, staff, and students. It was Bryn Mawr's first active step towards opening a safe space for faculty, staff, and students to learn from each other's personal experiences.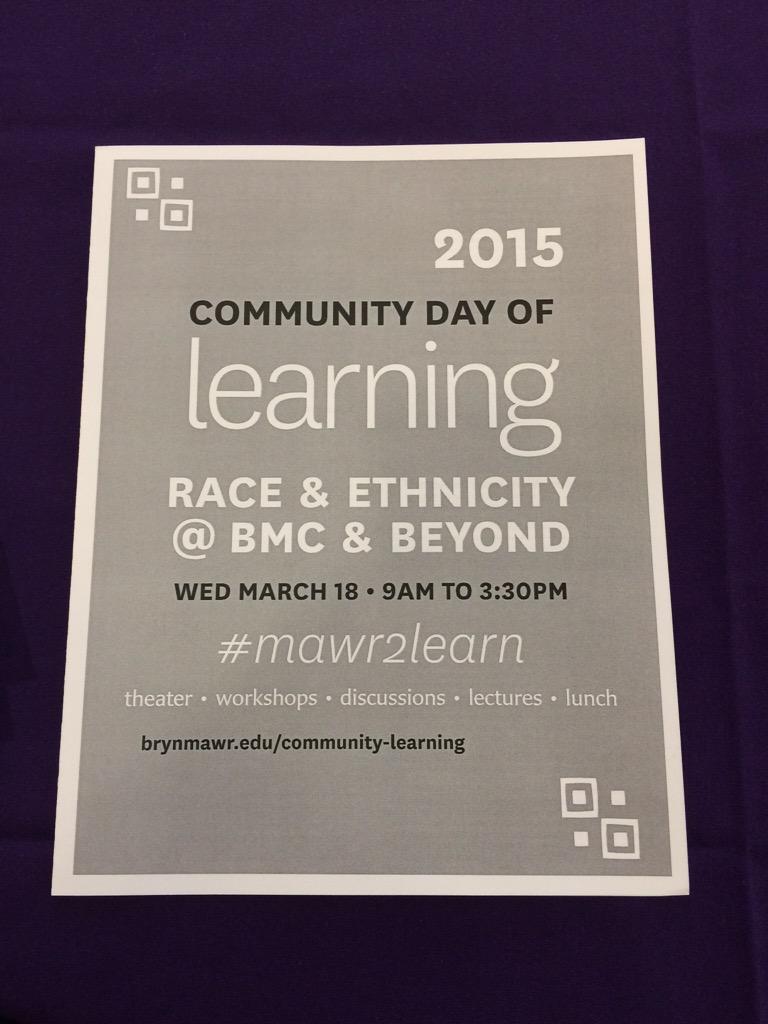 Given this was the first year, I understand things were not going to be perfect. Before Wednesday, I wondered if people would actually go to the workshops, or sleep in because there was no class. I wondered who would come to my workshop on Asian identities when there were 40 other workshops and only two sessions. I wondered who would care about Asian identities when the Asian American (and Latinx) experience is often forgotten in the usual Black-White binary discussion on race. Would the people who needed to hear about these issues the most, with an open mind, even show up.
The Bryn Mawr administration had contacted the co-presidents of the Asian American Students Association and the South Asian Students Association to put together the "Perspectives on Asian Identities" workshop, but we were only notified two weeks in advance. I am glad that the administration included the input of students, but I also felt like I was brought in as a token Asian American to speak on Asian experiences. Leading a workshop also meant I had one less workshop to attend myself. The other presenters and I tried to emphasize diversity of the Asian American experience and portrayals and consequences of the Model Minority Myth, but I found it somewhat difficult because my experience growing up in Northern Jersey was so different from my classmates who grew up in California or even Central Jersey. I can honestly say that I had never been discriminated against or had to deal with familial pressures and stereotypes until I learned about what others had experienced before coming to college. I had also never taken an Asian American Studies class (much to my dismay, Bryn Mawr doesn't offer one).
My only hopes for the future are that Bryn Mawr continues the discussion outside of that one day of the year, and that Bryn Mawr keeps a good record of the presentations shown so anyone can access them.